Balance: 481331960668 satoshi
80000000 satoshi every 1 minutes.
10 daily claims left.
Reflink: http://cryptofreebies.info/horafaucet/?r=Your_Address
---

Faucet Information
Rewards increased! Claim 8 (without shortlink) or 20 (with shortlink) HORA tokens daily from me directly to your faucethub.io account. No forced shortlink (extra reward if you choose to complete it), No pop-up No hussle, clean and simple. CRTL+D to bookmark and come back every day. Also feel free to check out the faucet list on the left.


What is Hora token?
Hora Tokens are the in-game currency in Crypto Idle Miner (click here to play). The tokens are based on the TRC20, used for smart contracts on the Tron (TRX) network. Get your wallet address from : Tronlink if you want to withdraw from the mobile game or from faucethub. Trade Hora at: Trxmarket Tronwatch Ddex Tradesatoshi. Check the link and join the hora social networks on the top of the right side panel.

Join social media channels to discuss, follow updates and new promo codes
Discord
,
Telegram
,
Twitter
,
Facebook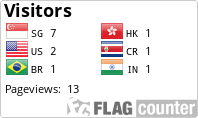 ---